---
ShowBiz Cheat Sheet
'Rocky Horror Picture Show' Frank-N-Furter Actor Tim Curry Once Crashed a Midnight Screening
By Fred Topel
April 21, 2020
---
---
The Rocky Horror Picture Show has been playing midnight screenings for decades. It's become such a phenomenon that people dress as the characters from the film, sing along and even participate in the screenings. Tim Curry played the film's mad scientist Dr. Frank-N-Furter and he had to see for himself.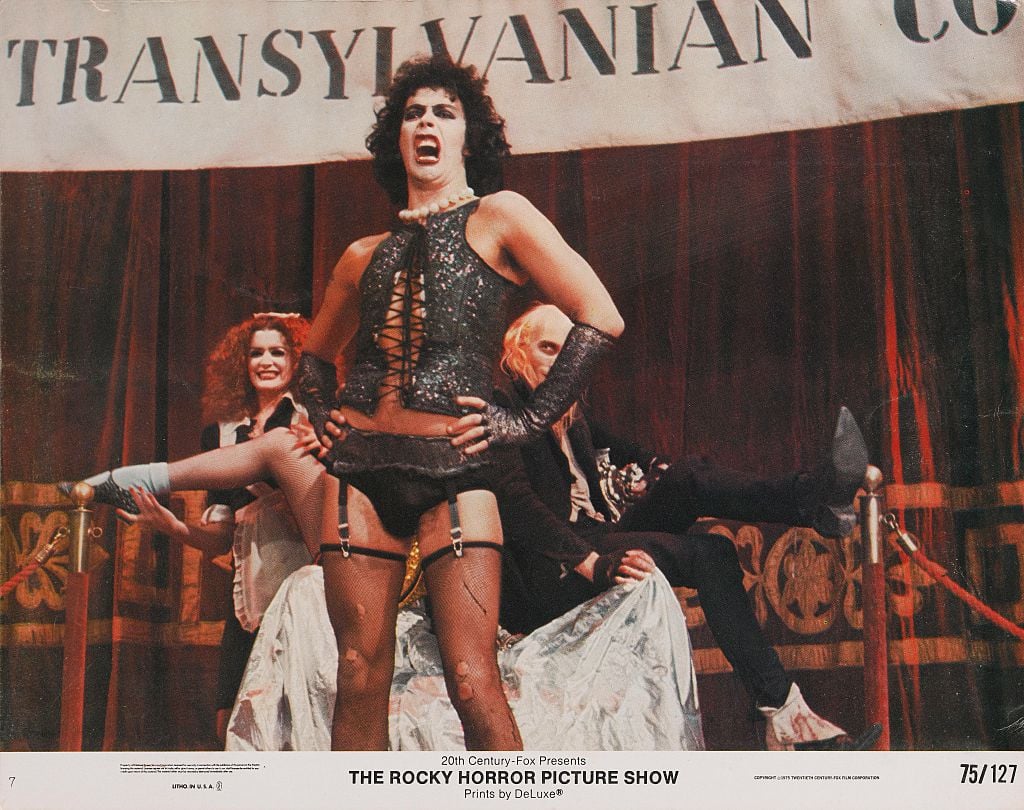 The new documentary Time Warp: The Greatest Cult Films of All Time begins with The Rocky Horror Picture Show, as it is the longest running cult film of all. Writer Bruce Vilanch tells the story of attending a midnight screening with Curry himself. Time Warp: Vol. 1 – Midnight Movies is now available On Demand and On Digital with more stories about Rocky Horror, The Big Lebowski, Reefer Madness, Assault on Precinct 13, and more. 
Tim Curry blended in at a 'Rocky Horror Picture Show' screening
Vilanch travels in a lot of Hollywood circles. He wrote the Oscars show for many years. Vilanch recalls Curry's curiosity when The Rocky Horror Picture Show became a midnight phenomenon. The problem was, when he showed up, he was in a crowd of lookalikes.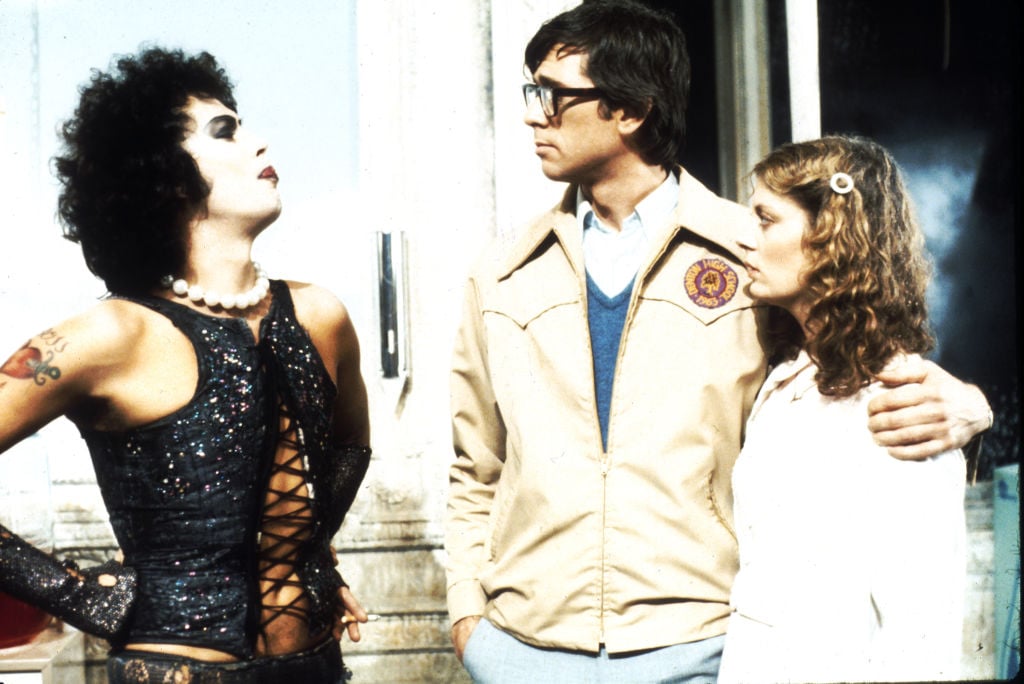 "We went to see it at the height of all that," Vilanch began in the documentary. "He said, 'Let's go down to the Waverly.' There was a whole line. He said, 'Let's just go to the box office.' Went to the box office and he said, 'Good evening, I'm Tim Curry.' She turned and she said, 'Morris, there's another Tim Curry.' He said, 'No, he's not. Ignore him.'"
Tim Curry had to prove who he was
With people clad in Frank-N-Furter leather all waiting in line, Curry produced a photo ID to prove he was who he said he was.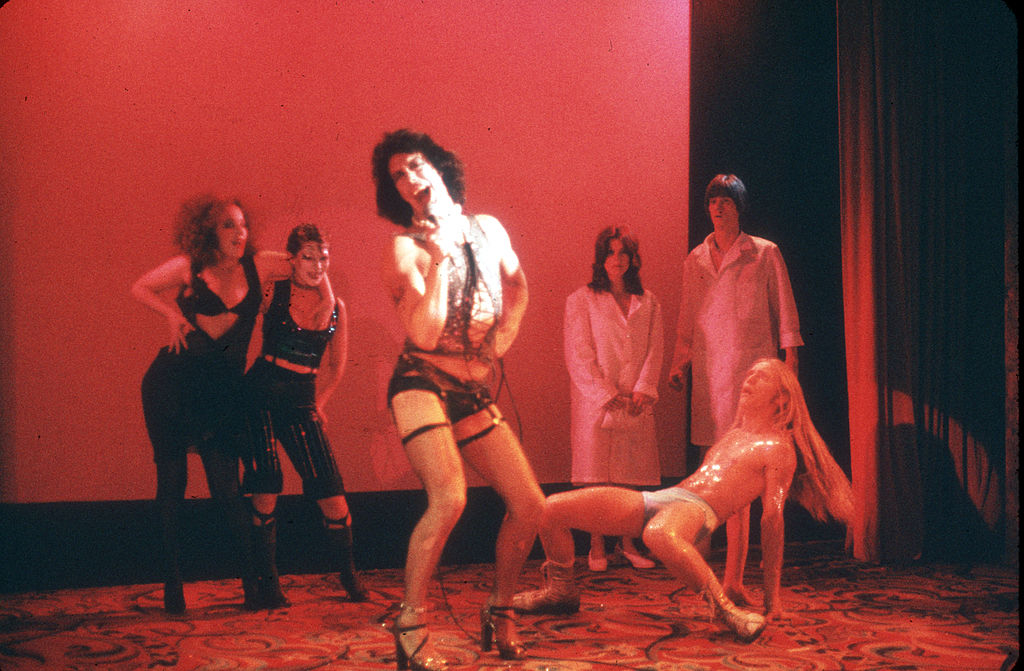 "So Tim gave her his passport," Vilanch said. "She goes, 'Morris, this one's got a passport.' So Morris finally came out from behind the cage, looked and said, "Oh sh*t you're Tim Curry.' Meanwhile, there are like three Frank n Furters in line behind going, 'It's Tim Curry!' It was pre-selfies so nobody could do anything but we went in. They let us in for free to watch the thing and he said, 'Well, so much for my charisma.'"
'Rocky Horror Picture Show' co-star Nell Campbell recalls the transformation into Frank-N-Furter
Dr. Frank-N-Furter is a mad scientist who creates Rocky (Peter Hinwood), the ultimate man. Meanwhile he sings about being a sweet transvestite and being who you dream of being while his guests, Brad (Barry Bostwick) and Janet (Susan Sarandon) discover their sexuality. Nell Campbell played Columbia, one of Frank-N-Furter's groupies. She recalled the moment the character clicked for Curry.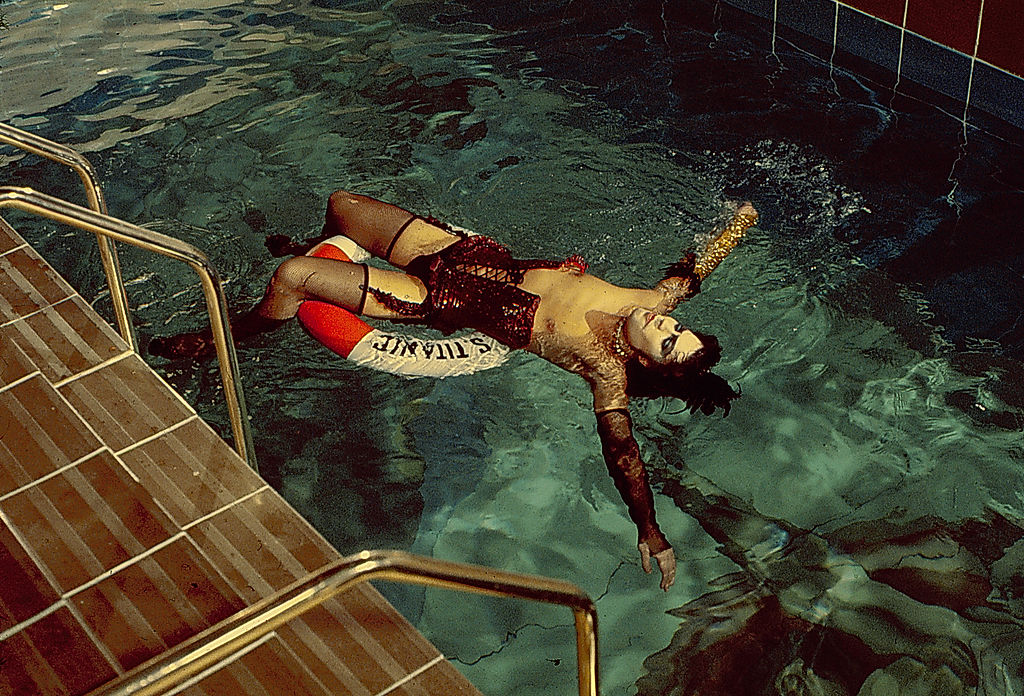 "The most wonderful thing was to see him create that character," Campbell said in the documentary. "Tim Curry didn't get it 'til the first rehearsal when he put on the high heels. The minute he put on the shoes, he [lit up]. It's hard to imagine anyone other than Tim Curry in that role. Tim appealed sexually to men and women. That was a very key detail."